Facts
Some facts about Certo's payment solutions:
The payment process takes place entirely online and takes only a few minutes of both the vendor's and the buyer's time.
Certo is now available across Europe and as far away as Australia.
More than 200 companies in six different sectors now use Certo's payment solution.
Even on this scale, our success rate is 99.6% and the average response time for questions and requests is 3.5 hours.
Our partners

Certo works with specialist partners in order to ensure that we can continue to offer our customers appropriate and innovative solutions. With those partners, we focus on finding easy and secure ways of taking away the risks usually associated with any purchase.

Beyond Automation
Beyond Automation has originated from Certo's previous IT partner Vaai. This means that Beyond Automation has been involved in all IT developments sinds the founding of Certo. The way Certo's ideas have been developed and the proactive approach to the options made our organisations a perfect match. At the moment Beyond Automation is responsible for the maintenance and further optimalisation of the platform.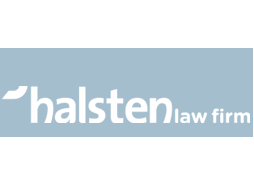 Halsten Law Firm
Corporate governance in all its detail is of crucial importance to Certo in its role as a payment service provider. This is why, in mid 2014, it joined forces with Halsten Law Firm. Halsten Law Firm specialises in advice and consultancy relating to compliance, corporate governance, financial law, labour law, property and environmental Law.
Visit Halsten Law Firm's website

Adfies
A financial consultant needs to do more than just writing financial reports. During the recent years Adfies has shown to be a perfect sparring partner by judging all business decisions from her own financial perspective. This has lead to several succesful alterations in strategic business decisions. Adfies can therefore rightly call herself the perfect financial partner of Certo.

Pink Media
Pink Media is a media agency for which customer wishes are clearly the priority. Its staff use their unique abilities to communicate each message to the target group in exactly the right way. The services Pink Media offers vary from web design and illustrations to photo editing and corporate presentations. Each assignment is seen as a great opportunity for improving the customer's visibility.
Preferred supplier

Certo is a preferred supplier for the organisations listed below. Certo has designed and implemented appropriate and innovative payment solutions for each of these organisations. Contact us without any obligation to obtain more information about these projects and the possibilities for your business or organisation.

VvKR
The VvKR (the Association of Small Tour Operators) has been representing the interests of smaller tour operators in the Netherlands for a number of years. Since its foundation, the VvKR had been looking for an alternative way of complying with Dutch law relating to guaranteed repatriation. Following a number of discussions, it became clear that Certo would be able to play a role in the ideas the association had. Several months of intensive work followed, with the STO-reisgarantie (STO Holiday Guarantee) as the end result of the successful and very enjoyable cooperation between VvKR and Certo.

STO Holiday Guarantee

The STO Holiday Guarantee, as indicated above, is a unique solution that allows tour operators to comply with Dutch law relating to guaranteed repatriation. The solution is based on the money paid for a holiday being held until the holidaymakers, having enjoyed their holiday, have returned home. The STO Holiday Guarantee offers tour operators a simple, inexpensive alternative to the existing guarantee schemes. Even before the STO Holiday Guarantee had been in existence for one year, more than 75 tour operators had signed up to the scheme.